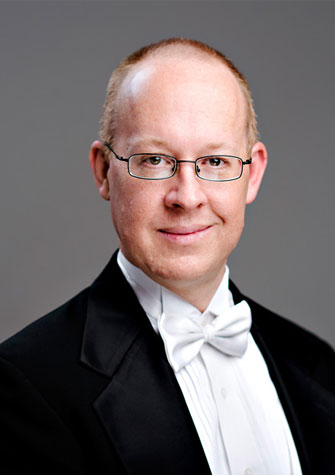 Trevor is co-owner/Director of Renaissance School of the Arts, conductor of the historic Waterloo Concert Band and the KW Youth Concert Band (KW YCB), as well as a freelance French horn player, organist, composer, arranger, music
editor/copyist and clinician.
He holds a Bachelor's degree in Music Composition, a diploma in Performance, and a diploma in Chamber Music from Wilfrid Laurier University, and a Master of Music degree in horn Performance from Western University. He has performed with the K-W Symphony, the Canadian Chamber Ensemble, Orchestra London, the Hamilton Philharmonic, the Windsor Symphony and Tafelmusik, as well as the Stratford Festival and Drayton Entertainment, among others.
Trevor's arrangements have been commissioned and performed by orchestras,
soloists, and chamber ensembles across Canada and around the world, and have
been broadcast nationwide on CBC radio.