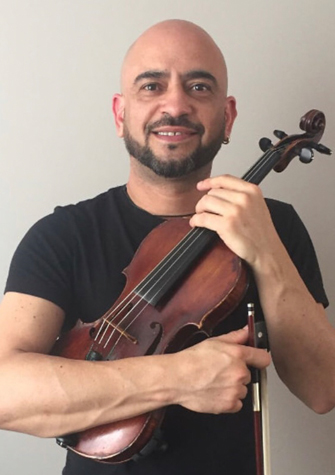 Esteban began studying at the age of 6 at Raul Gomez Garcia Vocational Art School in Holguin, Cuba and graduated from the José María Ochoa Conservatory of Music as both a professor and instrumental violinist.
Esteban's experience includes:
– 10 years first violin with the Symphony Orchestra of Holguin, Cuba
– Violin teacher and Chamber Music Player of the Conservatory Holguin
– First violin in the Symphony Orchestra of Piura, Peru
– Upon arrival to Canada in January 2016 he became a member of the Kitchener-Waterloo Chamber Orchestra and the Stratford Symphony Orchestra, both as first violin.
– Esteban is also a professor at The Sound Factory School of Music teaching violin.